ViralChoice® is an immune system supplement.
It's available in:
- ViralChoice® C Capsules (30s, 60s and 120s),
- ViralChoice® Effervescent Tablets (10s and 30s).
- ViralChoice® Echinacea, Garlic, Vitamin C + Zinc Tablets (60s),
- ViralChoice® Vitamin C + Zinc Chew-tabs TM (60s)
We also look after your little one's immune system with our:
- ViralChoice® Junior Chew-tabsTM Multivitamin (60s)
- ViralChoice® Junior Immune System Booster Syrup (200ml).
ViralChoice® C
Capsules
Overview
Take ViralChoice® C to help boost the immune system for optimal health during times of viral infection and in winter, to reduce colds and flu infection, or when recovering from an illness2.
Available in packs of 30, 60 and 120.
For a maintenance dose, take ONE capsule per day, increasing to TWO capsules per day in people experiencing additional physical and/or mental stress.
For a short-term immune booster, take ONE capsule THREE times a day for 10 days at the first sign of a cold or flu infection.
S0 ViralChoice® C, each capsule contains: Echinacea Ext. 80 mg; Phytosterols (Plant sterols & sterolins) 25 mg; L-arginine 10 mg; L-methionine 33,3 mg; Absorption Enzymes 5 mg; Garlic 50 mg; Vit. A 333 RE; Vit. B6 3 mg; Vit. B12 4 mcg; Folic acid 250 mcg; Vit. C 150 mg; Vit. D 4 mcg; Vit. E 10 mg; Biotin 100 mcg; Copper 0,33 mg; Iron 2 mg; Selenium 5 mcg; Zinc 3 mg.
Class D: Complementary Medicine: Discipline Specific: 33.7 Combination product. This unregistered medicine has not been evaluated by the SAHPRA for its quality, safety or intended use. For full patient information refer to the patient information leaflet.
Ingredients
Learn what goes into ViralChoice®* products.
Echinacea Extract5
Echinacea Extract is a herbal extract with a stimulant effect on the immune system.5
Vitamin C6
Helps reduce the duration and intensity of a cold and flu infection.6
Vitamin B67
Helps play a role in immune system responses.7
Phytosterols8,9,10,11
May help restore and stimulate the body's immune system; lowers cholesterol levels; improve prostate problems in men; may have protective anticancer effects on colon.8,9,10,11
Garlic12
Helps increase resistance to colds & flu.12
Zinc13
A Zinc deficiency may lead to a defective immune system.13
*Please check Product Information Leaflets of individual ViralChoice® products for further information and clarity
Reduce the risk

of catching a cold this winter.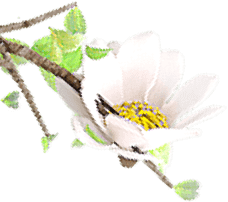 The reality is that many South Africans will catch a cold or end up with the flu. With numerous easy-to-catch, common cold viruses circulating around us, it's easy to see how. However, a strong immune system helps prevent infection and can minimise the severity of infections2 . ViralChoice® helps boost the immune system.
ViralChoice® helps boost the immune system.
To reduce the risk of invasion from viruses, bacteria and other harmful microorganisms, ViralChoice® should be taken at the first sign of a cold or flu.